Nest Thermostat
Take control over your home's hot water. The Nest Thermostat makes it easier than ever to manage your hot water tank. Use the Nest application to adjust your hot water schedule and boost the heat when you want a little extra hot water. Your Nest thermostat will even turn off the hot water automatically if you're out of the house for a few days.
How much will you save? Nest's 'Energy History' reports will track how much energy you use and how your usage fluctuates over the course of the week. The application will even offer you handy energy-saving tips, helping you to reduce your bills and cut down on wastage.
Look out for the leaf! A leaf icon will appear on your Nest thermostat when you adjust the temperature - think of it as a little reward for saving energy. Since the Nest thermostat learns from your household's usage and spots ways to help you save, the leaf appears at different temperatures for different people!
A clear view from across the room. The latest version of the Nest thermostat comes with a feature called Farsight. This means that your thermostat will light up when you enter the room, showing either the current time or the temperature you've specified. Farsight's large, bright display means that it can be seen from some distance away, so no more squinting at the thermostat just to see its current setting!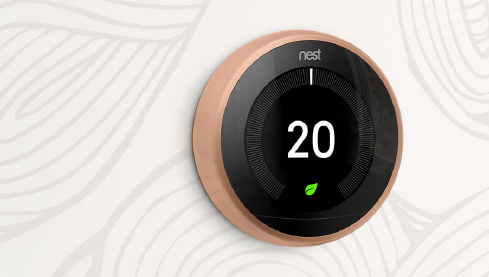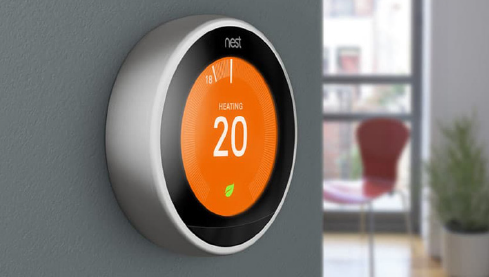 Nest Protect
More than just a smoke alarm. Nest Protect is probably the smartest smoke alarm on the market. It tests itself automatically, it tells you exactly what's wrong and you can silence it from your phone using the Nest app rather than rushing over to the alarm itself.
Stay safe with informative early warnings. When Nest Protect notices something, for example smoke in the kitchen, it will issue an early warning throughout the house in a friendly human voice, "please be aware, there is smoke in the kitchen", this gives you time to deal with the problem before it gets out of hand.
Tests that take care of themselves. Smoke alarms should be tested at least once a month, but the vast majority of people don't do it anywhere near that often. Nest Protect tests its own sensors and batteries several hundred times a day, so you can rest assured that it's always ready to protect you and your household.
Alerts straight to your phone. If Nest Protect detects a potential hazard, everyone in your household will receive an alert direct to their phones, whether they're home or not. The system will also send you a phone notification when its batteries are running low, instead of waking you up at 3am with the usual beeps!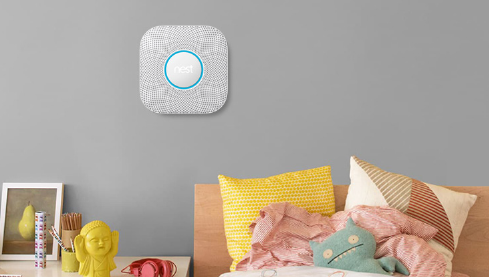 Nest Cam
Nest Cam keeps a watchful eye on your home, even when you can't. The system will use your phone's location to track whether or not you're in the house. If nobody's home, Nest Cam will switch on automatically, allowing you to watch over your household with the help of live video streaming and, if it's dark, advanced night vision capabilities.
When something's happening, you'll be the first to know. Nest Cam will send an alert to your phone if it spots any unexpected movement or hears a noise. And don't worry, the system automatically filters out background noise, so you won't be disturbed just because a car drove past your house!
It can even talk for you! If the dog is using your absence as an opportunity to sit on the sofa, the Nest Cam's speech function can issue commands, "get down", on your behalf.
Go back and see what you missed. If you choose to subscribe to Nest Aware, everything your Nest Cam sees will be recorded, allowing you to go back and see the footage you weren't watching at the time. You can even turn a whole day into a short timelapse clip!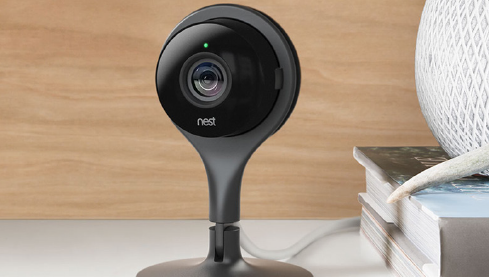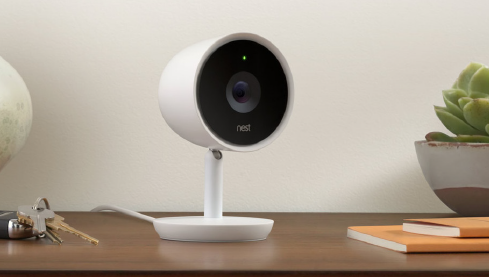 Worcester Wave
Wave. Smart heating and hot water control on the go.
The Wave smart control is the first of a new generation of Worcester controls.
The Wave is a smart, internet-connected programmable control for central heating and hot water which can be operated using a smart phone or tablet.
The Wave's innovative programming enables it to have an 'intelligent conversation' with the boiler and take advantage of advanced control features such as weather and load compensation.
Simple to fit
The Wave is easy to install, requiring just a low voltage 2-core wire connection between the control and the boiler. All other connections are via the wi-fi network.
Unlike standard weather compensation controls, the Wave does not need an external wired sensor. Instead, the Wave uses online data which significantly reduces installation time and cost.
The Wave is compatible with many Greenstar gas-fired boilers and it can also be retrofitted for use with some previous Worcester appliances.
All you need is:
Worcester Wave control
Compatible Worcester Boiler
Wi-fi enabled broadband router - 802.11 b/g
The Wave app on an compatible Apple or Android Device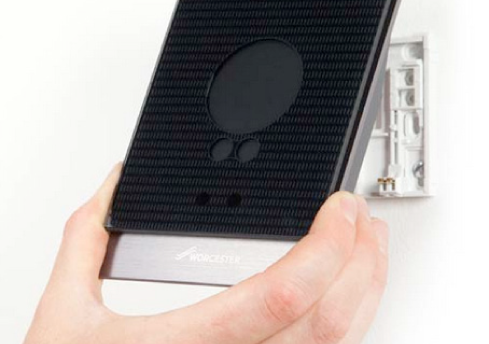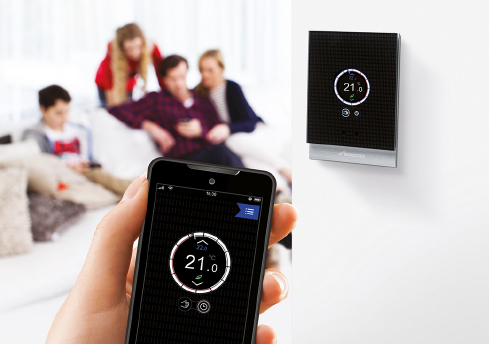 Simple to use
The Wave's intuitive and modern design ensures it is very simple to operate using either its in-built touchscreen or via the Wave application. Simply download the Wave application to your compatible device to take control of your heating system from anywhere in the world where an internet connection is available.
An installation and operating manual is provided with each control and there are a number of helpful videos to provide further detail on specific functions.
Should you temporarily lose your internet connection, the Wave will continue to operate as an intelligent heating and hot water control simply by using the last saved programme settings.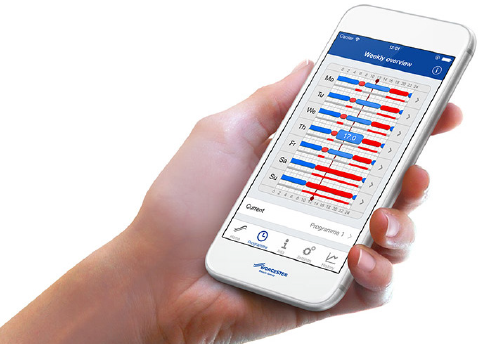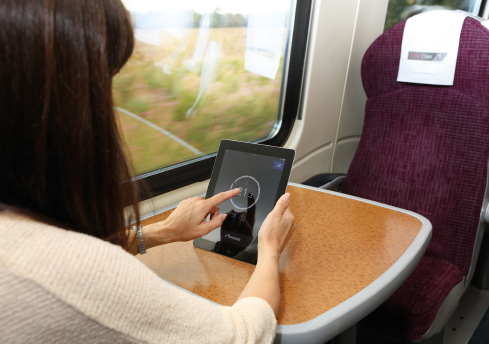 Adapting to your needs
Each Wave control is supplied with a pre-set programme that can then be easily modified to suit your requirements.
The Wave is highly adaptable and can be programmed to 'pair' with up to eight devices, which it automatically sense when people are at home. However, sensing to an individual device can be turned off if required.
Unlike most other smart heating controls, the Wave can also programme the hot water settings, providing additional energy savings and comfort.
The Wave will remember preferred programme settings to make these easily available and features a 'holiday programme', requiring just a start and finish date.
For security and peace of mind, all the Wave's data is owned by the user, ensuring no information is shared with other parties.

Enhanced energy efficiency
The Wave's advanced programming enables it to have an 'intelligent conversation' with the boiler to take advantage of control features such as weather and load compensation. This ensures that the boiler modulates its performance to meet the needs of each household, providing the optimum balance of comfort and efficiency.
The Wave app allows you to see a chart of your heating and hot water usage so that you can easily identify where potential savings could be made.
For example, when you turn your room temperature down a leaf symbol will appear to indicate additional savings are being made.
In the forthcoming ErP Directive, Energy-related Products Directive, coming out of Europe, smart thermostats like the Wave are recognised as improving the system efficiency by at least 4%, resulting in lower fuel bills.